The NFL season is nearly upon us and it's time to take stock. In this piece we rank the preseason potential of each roster from worst to best.
NFL teams are gradually hitting the practice field for training camp. That means it's time to really dig in to what each team has. A few transactions here and there may change the edge of some rosters, but the vast majority of teams already have their corps in tact. That means it's time to make some preseason judgments about who has the goods to make it to a Super Bowl and which teams should be evaluating the top prospect in next year's draft.
This piece will take you through each team in the NFL. Our only grading criteria here is what the team will look like this season. It's not an attempt to judge each team five years down the line. Tom Brady, even in his 40s, is more valuable than Baker Mayfield in 2018.
Also remember that positions matter. Having a solid quarterback in place matters more than making sure you have an All-Pro punter. If your favorite franchise isn't set under center, expect to find them at the bottom of this list. We start off with a team who's been in the news for all the wrong reasons this offseason.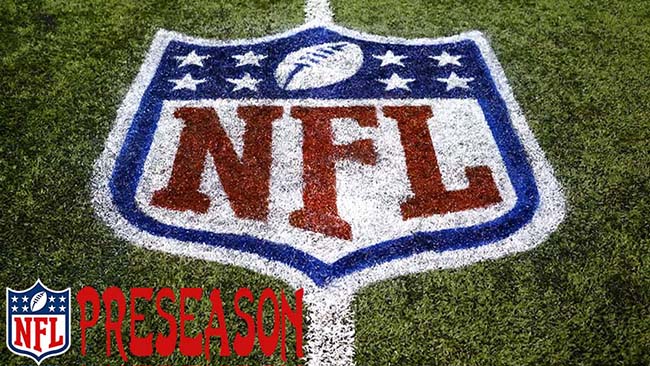 Dallas Cowboys
A lot has changed for the Cowboys Game over the last decade, but the strength of this offense remains rooted in the offensive line. Zack Martin and Travis Frederick do a lot of hard work in the trenches to make Ezekiel Elliott and Dak Prescott look good. That's why Martin became the highest paid guard in the league this offseason.
Elliott will continue to shoulder a heavy load for this offense. Much of what Jason Garrett does on this side of the ball is set up by his star running back's ability to keep eyes in the backfield. When the Cowboys run the ball effectively, Prescott can get the ball out on time to his playmakers. When the running game gets stifled, nothing looks quite as crisp for this unit.
The defense is loaded with big-time talent. Sean Lee isn't the flashiest linebacker on Earth, but he's the unquestioned leader of this defense. DeMarcus Lawrence also gives the team a legitimate Pro Bowler off the edge. The Cowboys could use a little more depth up front, but it's a really good unit.
The secondary is full of guys who played pretty well last season, but aren't necessarily great bets to repeat that level of performance. Byron Maxwell was excellent last season, but he doesn't look like much more than an average corner. The same can be said for Jeff Heath at safety.
In the end, the Cowboys are good enough to make the playoffs, but probably not good enough to challenge for a title. There are too many questions on the roster to win it all.
Carolina Panthers
The Panthers Game front office continues to pile a ton of pressure on Cam Newton to make this offense go. He's a transcendent talent, but he'd look a lot better with a quality offensive line and a few standout wide receivers.
In fairness, Newton will have some new weapons to throw to this season. First-round pick D.J. Moore is off to an impressive start to his rookie season and will be counted on heavily. The return of Greg Olsen from injury should also increase Newton's comfort level. It's easy to see Newton having a big year given his new toys
The question is whether or not this team can run the football. Daryl Williams and Trai Turner are two good offensive lineman on the right side, but the left side is a mess. That may make life difficult for C.J. Anderson and Christian McCaffrey to crank out yards on the ground.
Fortunately for Panthers fans, the defense projects to be well above average. Kawaan Short and Luke Kuechly combine to make this group deadly up the middle. The ability of Julius Peppers and Mario Addison to rush the passer only makes life more difficult for opposing quarterbacks.
The secondary was a weakness last season, but there's cause for optimism here too. James Bradberry should bounce back from a sub par campaign and second round pick Donte Jackson should help give him support. Mike Adams needs a quality partner to emerge at safety, but that's not a huge concern for this group.
The Panthers will be force to fight for their lives every week in the NFC South, but they have the talent to make a Super Bowl run. It's not the most likely outcome, but it's within the realm of possibility for Carolina.
Kansas City Chiefs
Chiefs Game – Alex Smith threw for over 4,000 yards last season but Chiefs fans are on board for the start of the Patrick Mahomes era. He's expected to put up massive numbers in his first season as a starter. That's a risk for the Chiefs, but he's got the talent to make it work.
Perhaps more importantly, Kansas City has the surrounding offensive talent to make his transition as easy as possible. The Chiefs are absolutely loaded at the skill positions. Kareem Hunt is a dynamic option at running back. The combination of tight end Travis Kelce with wide receivers Tyreek Hill and Sammy Watkins gives the team an embarrassment of riches. This team is going to score a ton of points.
The valid questions about Kansas City's roster are on the other side of the ball. The front seven has plenty of potentially good players, but lacks a great player. Their best hope of a player having that kind of season is likely Justin Houston at outside linebacker.
The secondary has two really good pieces in the form of Kendall Fuller and Eric Berry. They should be enough to make this group solidly above average. That is, of course, if Berry can make a full recovery from his torn Achilles.
The Chiefs are a safe bet to be a pretty good team, but it's up to Mahomes' development to see if their ceiling can be raised to legitimate Super Bowl contender. He's going to be given every opportunity to succeed, but it's up to him to cash in on those chances.
New Orleans Saints
Saints Game – As long as Drew Brees is healthy and playing at this level, the Saints are going to have a chance to win any game they play in. This offense can be just that good. The combination of Brees, Michael Thomas and Alvin Kamara make the group a threat to score on any play.
There is some question as to whether or not the Saints can run the ball effectively this season. That will be a particular challenge during Mark Ingram's four game suspension to start the season. No lasting conclusions should be drawn about the Saint offense until Ingram is back into the fold.
The New Orleans defense is also armed with two All-Pro players. Both Marshon Lattimore and Cameron Jordan can change the game from their respective positions. It's up for debate whether or not the Saints have enough surrounding defensive talent to maximize their talent.
That means players like Marcus Davenport will need to really step up. The Saints paid a high price on draft day to acquire him, but making the jump from UT-San Antonio to the pros is not easy. The way he's playing at the end of the season is much more important than how he looks during Week 1.
Expect the Saints to be in contention for a division title down the stretch. The NFC South is going to be a fist fight, but Brees gives this team a chance to win it all.
Green Bay Packers
Packers Game – Make no mistake about it, Aaron Rodgers is still one of the top handful of quarterbacks in this league. As long as he's on the Packers roster, they are going to be a legitimate Super Bowl contender.
That doesn't mean this roster is perfect. The offense, in particular, could use a lot of help on the offensive line. They will struggle to open running holes for Ty Montgomery or whoever ends up getting the bulk of carries in Green Bay this season.
The Packers will still score loads of points. Rodgers' ability to make plays in and outside the pocket helps cover up a multitude of offensive sins. Players like Randall Cobb and Davante Adams are still going to get lots of chances to make plays down the field. Expect all the skill players to put up big numbers.
The defense may lack star power but it's a surprisingly solid group overall. Muhammad Wilkerson, Clay Matthews and Nick Perry give the coaching staff serious punch off the edge. Kenny Clark is a solid, underappreciated nose tackle.
The secondary also has a chance to take a massive leap forward in 2018. Jaire Alexander projects to play a meaningful role as a rookie and Ha Ha Clinton-Dix is a real playmaker at safety. If Kevin King and Josh Jackson can perform as adequate starters, this will be one of the top five secondaries in the NFL.
The Packers are doing everything they can to keep Rodgers' competitive window open. As long as he stays healthy, they have a puncher's chance to make a deep playoff run this year.
Pittsburgh Steelers
Steelers Game – This offense is going to score a ton of points this season. Le'Veon Bell may be playing his last season for the Steelers, but he's going to have a big year regardless. Ben Roethlisberger doesn't have to be great every week to make this group go.
Big Ben has a pretty interesting group of pass catchers too. Antonio Brown is one of the best receivers in football. JuJu Smith-Schuster is one of the best No. 2 wideouts in the game. Everywhere Roethlisberger looks there's a weapon who wants the ball.
The offensive line could be better, but David DeCastro and Maurkice Pouncey should provide some push in the middle. Pouncey needs to play better than he did in 2017, but he's supposedly healthy this year.
The defense is the side of the ball where the Steelers need to see real improvement. Stephon Tuitt and Cameron Heyward are both above average defensive lineman, but they need more help up front. In particular, Pittsburgh would benefit from a bounce back season from Bud Dupree.
The secondary is pretty talented as well. Joe Haden and Artie Burns combine to be one of the best cornerback duos in the league. If Morgan Burnett and Terrell Edmunds can do the same at safety this could be one of the best back ends in the NFL.
If the Steelers stay healthy they have every chance to make it to the Super Bowl this season. It's not an overwhelming roster, but it has every piece necessary to achieve massive success.
Minnesota Vikings
The Vikings Game pushed all their chips to the middle of the table when they signed Kirk Cousins to a massive contract this season. Minnesota hopes he's the player who can make their offense as good as their defense.
The only problem is they didn't spend any money on offensive lineman this offseason. Quietly, this was one of the weakest groups in the league last season. Hoping for internal improvement isn't a sound strategy, but it's all the Viking have.
Fortunately, Cousins is blessed with exceptional talent at the skill positions. Dalvin Cook can be a game-changer at running back if he can stay healthy. The combination of Stefon Diggs and Adam Thielen give the Vikings two Pro Bowl-caliber wideouts. This group may struggle to run the ball consistently, but they will make big plays.
The strength of this team remains the defensive line. Danielle Hunter, Everson Griffen, Linval Joseph and Sheldon Richardson all have All-Pro talent. They can literally control a football game by wrecking a team's offensive scheme.
The only place you can attack this team is in the secondary. That's tough to do given the pressure the Vikings can put on quarterbacks, but it's what opponents have to try to do. Xavier Rhodes and Harrison Smith are both excellent, but Mackensie Alexander can be a target. Watch closely to see how he holds up this season.
The Vikings may have difficulty keeping all of their stars in the future, but they're positioned to make a deep postseason run in 2018.
Atlanta Falcons
The Falcons Game just missed a return trip to the Super Bowl last season and they want revenge in 2018. Matt Ryan and this team's offense will give them a chance to go further this season.
Obviously the offense's ability to succeed depends largely on Julio Jones' presence on the field. Ryan gets paid the big bucks, but Jones is the team's best offensive player. His current holdout is a significant injury to watch going forward.
The good news is that the Falcons are still set up to run the football with authority. Devonta Freeman will get tons of carries this season. Running behind guys like Jake Matthews and Alex Mack should allow him to put up big numbers.
The biggest weakness Atlanta possesses is their inability to rush the passer. Adrian Clayborn was their leading sack artist a season ago, but he left for the Patriots via free agency. Grady Jarrett and Vic Beasley will need to pick up the slack. Beasley, in particular, needs to bounce back from a disastrous 2017.
If the pass rush can perform, the secondary should hold up its end of the bargain. Desmond Trufant and Robert Alford give the team two solid corners to work with. As long as they aren't overexposed, they should play pretty well.
The Falcons have the high-end talent and roster depth to make a deep postseason run. Just how deep will depend on the defense's ability to rush the passer when it counts.
New England Patriots
Patriots Game – Bill Belichick and company gave the Eagles a run in Super Bowl LII and there's no reason to think they won't be there until the end in 2018. Having Tom Brady at the controls of your offense has a strong effect on a team's success.
It's not just Brady that makes this offense tick though. Rob Gronkowski is also a huge factor when he's healthy. He's more than just a tight end. He's one of the most dangerous receivers in the game. Look for Julian Edelman to reestablish himself as a trusted Brady target when he returns from suspension.
New England's offensive line doesn't get nearly enough credit for how it plays either. They'll miss Nate Solder at left tackle, but no one should be shocked if Isaiah Wynn outplays him by the end of the season. He's more athletic and should, theoretically, be a better run blocker. No matter what, this line is one of the top five groups in the NFL.
There are some valid questions about the Patriots defense, but Belichick's ability to cover over any cracks has to be accounted for. Signing Adrian Clayborn in free agency and adding Danny Shelton in a trade should turn into strokes of genius for the Patriots front office. The linebackers aren't anything other than below average, but that's the least important position in the team's defensive scheme.
The secondary could turn into one of the best units in the NFL this season too. The McCourty brothers give Belichick some interesting options in the secondary. Stephon Gilmore also has what it takes to be a Pro Bowl player. This is definitely an underrated group.
The Patriots aren't quite the favorites to win the Super Bowl, but they have more than enough talent to make it happen. Tom Brady and company will fall off one day but don't bet on it happening this season.
Philadelphia Eagles
Eagles Game – When Carson Wentz is healthy and at the controls of the Eagles offense it's the most dangerous group in the league. It isn't full of All-Pro players, but the talent spread all over the starting group makes it impossible to defend.
Don't forget just how dangerous this team can be running the football. A full season of Jay Ajayi behind this talented offensive line could produce massive rushing totals. In particular, keep an eye on Jason Kelce who's becoming one of the best centers in the NFL.
If defenses load up against the run the Eagles have more than enough firepower to beat them through the air. Wentz has a cannon for an arm. The presence of Alshon Jeffery and Nelson Agholor on the outside can punish single coverage in any direction. There's no good way to defend the Eagles attack.
Philadelphia's defensive front is just as good. Fletcher Cox is one of the most disruptive defensive tackles in the league. Brandon Graham and Michael Bennett will give the team plenty of pass rush off the edge. The team needs more out of Jordan Hicks at middle linebacker, but expect him to play better in 2018 or else he'll be replaced.
Source : NFL Football Games
The one potential weakness for the Eagles is in the secondary. Ronald Darby and Michael Jenkins are both above average players, but the other starters are susceptible to big plays. Specifically, Jalen Mills and Sidney Jones need to play much better at corner.
Looking at the total roster it's clear the Eagles have the most overall talent. That doesn't make them a lock to win back to back Super Bowls, but it gives them a real chance to accomplish the impressive feat.